The Scarlet Rabbit in Round Rock
2014 - 2017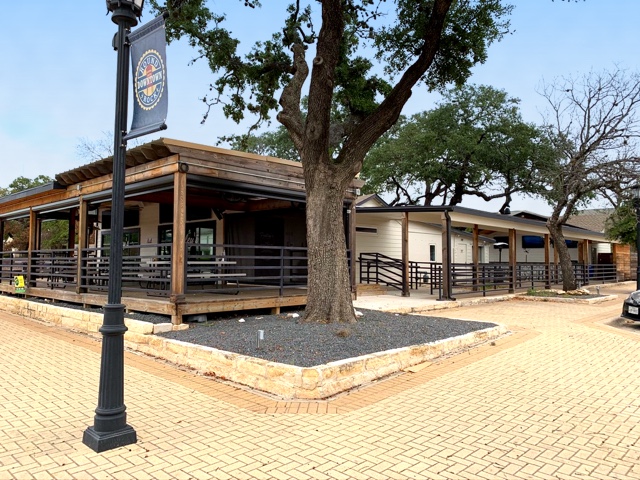 © Atomic Moose
Formerly
410 W Main St, Round Rock, Texas 78664
(512) 502-5164
Description — Permanently Closed
The black tablecloth bistro The Scarlet Rabbit brought an air of cozy whimsy and imagination to downtown Round Rock when it opened in July 2014. Executive chefs Rob Snow and Rich Taylor promised and delivered "an immersive trip down a culinary rabbit hole." Interior designer Sonja Snow transformed the 1940's bungalow into a visual celebration of the odd with a strong Alice in Wonderland influence.
Unfortunately, The Scarlet Rabbit bounced away, closing its doors in 2017.
FAQ
Is The Scarlet Rabbit in Round Rock really gone?
Yes, it really is.
It's permanently closed?
Yes. Sorry.
Do you understand my pain right now?
Just try to remember the good times.
Timeline
2017 May 16

In an advisory on their website last week, bistro officials said the last day for the eatery was on Mother's Day when they hosted a brunch.

"Alice In Wonderland Themed Scarlet Rabbit Bistro Closes Its Doors In Round Rock"

Patch

May 16, 2017

2014 August 4

Rob Snow, founder of Greenhouse Craft Food restaurant, opened his second restaurant, The Scarlet Rabbit, on July 1.

"Greenhouse Craft Food"
Community Impact
Aug 4, 2014

2014 May 23

According to the restaurant's Facebook page, the concept will be "full of Texas flavor and spirit" and "satisfy all your senses."

"The Scarlet Rabbit is Coming Soon To Round Rock"

Eater Austin

May 23, 2014